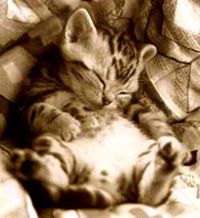 || Mini Profile ||Gender:
Female
Age:
22
Height:
5'6"
Hair:
Black
Eyes:
Very, very dark brown
Status:
College Senior
Country Living In:
USA
Zodiac:
Rat
Astrological Sign:
Aries
Member Since:
9-24-03
---
This is the story of a girl, far from home without parental supervision, who becomes an honorary Knight in a Florida college institution, who lives off-campus with three other roommates, who loves being independent but misses her parents' home-cooked meals, and who likes to sleep in but can't because of her morning classes.
Here are her struggles. Here are her triumphs. Here are her thoughts in words.
Welcome to
Project Knight Life.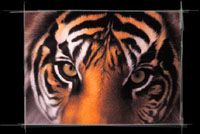 ---
|| PKL Button Collection ||

---
|| Desktop Wallpaper ||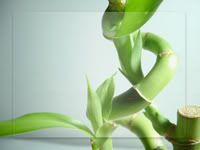 ---
---
|| Words To Ponder ||Let your heart guide you. It whispers, so listen closely.
---The Land Before Time
Failure is only the opportunity to begin again, this time more wisely.
---Unknown
Never, never, never give up.
---Winston Churchill
---
|| Movies-To-See: 2005 ||
Batman Begins
Fantastic Four
Serenity
Unleashed
The Hitchhikerís Guide To the Galaxy
Bride and Prejudice
Star Wars: Episode 3
---
|| Travelerís Dream ||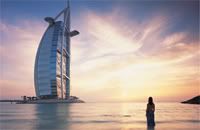 ~ Dubai, United Arab Emirates ~
~ Sydney, Australia ~
---
|| Icons & Avatars Gallery ||
Beginnerís Collection:





Snapshots of My Obsessions:


[Stargate: SG1] [Stargate: Atlantis] [Battlestar Galactica: TNS] [Charmed] [Lost]
***The tv show icons featured above are created by the following individuals at LiveJournal: chlex, hobbit_hunter, carousel, supernaturalhel, wagirl98. Please do not take their work without crediting them.***
---
|| Links Gallery ||
Places To Frequent When I Feel Creative:




Places To Frequent When I Need to Escape Reality: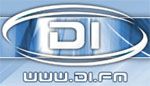 ---
|| Listings ||






---
***Disclaimer: All the images on this site belong to their respective owners and creators. I take no credit for their existence and am merely borrowing them for temporary use.***
---
Tuesday, October 25, 2005
Constitution Day in Lithuania
Restoration Day in Taiwan
Thanksgiving Day in Grenada
---
So...after months of being MIA...I'm back!
...But I'll most likely be MIA again very very soon.

Main reasons for this:

Busy schedule
Hectic schoolwork kicking my @$$
Crazy social life (OMG! I actually have a social life now!)
Forgetting the existence of this blog
So, despite my attempts to take care of this place, I've sorely failed. I even forgot PKL's second anniversary! ...I'm such a bad, pathetic blogger.

Oh well...at least I remembered today! And I actually had time!

Bleh, I'm not gonna make this long, but let's just say the most recent thing to happen in my life so far is Miss Hurrican Wilma, who after dallying for days in Mexico, just passed me by with stormy weather in a mere 6 hours. Seriously, after the intense rain, it was clear blue skies and golden sunlight...and all before noontime.

Wow (sarcastically)...I kinda expected more due to her size and magnitude...but oh well...at least I got one day off from school because of her!

So, yeah, that's it for now! I'll hash out all the long detailed stuff later on at the end of this semester...I hope! :-D

~ Zevvy
Posted at 10/25/2005 by Zevvy
Permalink
Thursday, August 18, 2005
The future & new beginnings
Montserrat Annual Pilgrimage in Montserrat
---
Ten years from now, I'll have a stable job, a nice income, traveling around the world, driving a luxury car, and living in a pretty condo with a beachfront view.

That's what I told myself today as my dad and I visited his old boss at her 2-bedroom condo in North Miami Beach.

It. Was. Beautiful.

Picture this: Waking up in the morning to see the sun rising from the ocean. Drinking a nice cup of coffee while standing on an 11th floor balcony, and enjoying the wonderful sea breeze. Occasionally spotting some playful dolphins in the intercoastal waters of the nearby docks. And then thinking, "This is how every morning should be."

I want this vision of the future to come true. No...I WILL make it come true. If my dad's old boss can have this at 68, then there is no reason why I can't have the same when I'm 31. If I'm lucky, I might get it earlier, say around 27-28.

Now I'll just have to get a high-paying job and have several hundred thousand dollars to spend on my dream abode. No matter if it is a good investment or not (though I've been told it really is), I just want one of my own. It would be absolutely wonderful.

But...that is still years away. Right now I must focus on school, which is starting up again really soon.

Like this upcoming Monday.

E-ghads! New semester, new teachers, new friends, new experiences. And guess what, I'm moving to my new apartment this weekend, too. *sigh* So this means a whole day of packing tomorrow...

Despite the hectic days ahead, I truly am excited to start the new school year. And for some reason, I feel really good about this one. I'll be moving in with some good friends of mine, so no more strangers for roommates! I'll also have more responsibilities since I'm taken up leadership positions in my clubs. Oh, and I'm planning on joining a few more organizations on campus, to "further expand my horizons."

Though I have not seen it yet, I already feel some new opportunities will be opening up for me this year. I'm truly hoping they will all lead to good experiences.

So, here's to my future! Please wish me the best! :-D

~ Zevvy
Posted at 8/18/2005 by Zevvy
Permalink
Friday, July 15, 2005
Sultan's Birthday in Brunei Darussalam
St. Swithin's Day in the United Kingdom
---
TGIF!!!
Woohoo! Tonight's the BIG night! 3 shows. 3 season premieres. All scifi goodness.
The much anticipated/long-awaited season premieres of my favorite tv shows are just a few hours away. You can bet that at 7:00 PM, I'll be plopped down on my bed, remote control on hand, and eyes glued to the screen. Though technically the first show starts at 8:00 PM, I must catch the SciFi Friday Special an hour before to see some behind-the-scenes interviews and overviews of the new season. Ooooooo, I can't wait!
For those not in the know, the 3 shows are:
Stargate: SG1
Stargate: Atlantis
Battlestar Galactica (TNS)
And like all season premieres, each show has something new to offer. Both Stargates will feature new cast members, including the following individuals whom I am most eager to see: Ben Browder as Lt. Col. Cameron Mitchell, Claudia Black as Vala, and Jason Momoa as Ronan Dex. Ben and Claudia especially, since they played the favored scifi couple in Farscape. As for Battlestar Galactica (aka my #1 guilty pleasure of 2005), this upcoming season will surely answer the questions left over from the Season 1 Finale cliff-hangers, and probably create more in the process.
Ahhhhh!!! I'm so excited to see the episodes right now! 3 hours till the big night!


~ Zevvy
Posted at 7/15/2005 by Zevvy
Permalink
Monday, July 11, 2005
Flemish Community Holiday in Belgium
Reed Dance Day in Swaziland
St. Rosalia Day in Italy
World Population Day all around the world

---
Took another blog quiz, and this is my result:
You Are a Frappuccino

At your best, you are: fun loving, sweet, and modern

At your worst, you are: childish and over indulgent

You drink coffee when: you're craving something sweet

Your caffeine addiction level: low
OMG! That describes me perfectly! And I'm also a frappuccino fan, especially at Starbucks. 99.9% of the time, I order a frap (caramel-flavored with whipped cream) and nothing else. *giggles*
Ahhhh...despite how I think Starbucks is secretly plotting worldwide domination by controlling the masses with caffeine addiction, it certainly got into my good graces with the introduction of the ultra-yummy fraps. Mmmmmm, gotta love 'em!
~ Zevvy
Posted at 7/11/2005 by Zevvy
Permalink
Friday, July 08, 2005
Gay Pride Day in the Netherlands
Special Holiday Isabel Province in Solomon Islands
---
I totally blame my brother for this.
EDGE, YOU FREAKIN' GOT ME ADDICTED TO BLEACH!!! YOU SUCK!
...hehe, not really, you know I luv ya. :-D
So... Bleach, Bleach, Bleach... This insanely popular anime in Asia, which I swore would never catch my interest, unexpectedly snuck up on me like a worm and actually made me like it. No, not just like it, but love it to the point where I'm comparing/relating the main character to another favorite character of mine from a different anime series. It's like I transferred my adoration of Kyo Sohma from Fruits Basket to the edgier, kick-ass Ichigo Kurosaki, which in turn made me like him, which ultimately made me take notice/get addicted to the show. I know Kyo and Ichigo are nothing alike except for the orange-y hair color, but in my mind, Ichigo could seriously pass for a grown-up version of Kyo even though technically they are the same age. Really, the way Ichigo is drawn, he should be at least a college student or slightly older.
Not only does the show have a main character that, for once, I actually like (in addition to intriguing plotlines and fight scenes), it also has another element that typically captures my attention: biseinen/bishounen (aka pretty pretty male eye-candy). Ahhh...some of those Captains and Lieutenants sure are nice to look at...and even more dangerous to be around with! Hope no more of these bishies die off in the series. The loss of Aizen Sousuke was already bad enough. :-(
So for now, I'm already caught up with the anime as it is currently being shown in Asia. Just today, my brother finished downloading the latest fansub installment, which we immediately watched once he got back from work. And dang that episode! Leaving us with that kinda cliff-hanger is totally not fair! *Sigh* Now I have to wait another week for the next one...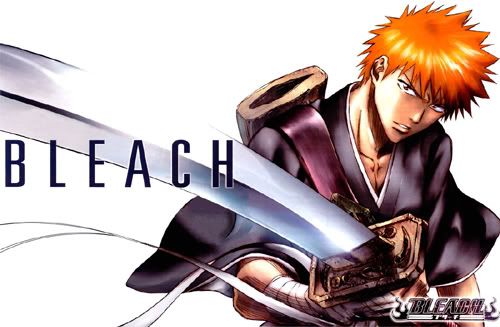 ~ Zevvy
Posted at 7/8/2005 by Zevvy
Permalink